The Merlion turned 50 this 2022! Unveiled last September 15, 1972, by then Prime Minister Lee Kuan Yew, the Merlion statue has become a well-loved landmark in Singapore and it was treated to a month-long party that includes food, drinks, shopping, and a line-up of colorful activities that pay tribute to its longevity.
On its month-long Golden Jubilee celebration, the Merlion is transformed into a light installation with lighting effects. The Fullerton Hotel is lit up with warm golden lighting daily together with the Merlion.
Tale of The Merlion
Singapore is known to be the Lion City. The Merlion is a mythical creature with the head of a lion and a body of a fish. Legend has it that the Sumatran prince, Sang Nila Utama, traveled across the seas and discovered a fishing town called Temasek, which means sea town in Javanese. It was here that he spotted a lion on the island and named it "Singha Pura", which means Lion City in Sanskrit.
The Merlion is not a real creature. It was created by a local authority (Singapore Tourism Board) in 1964 as a mascot for the city and designed by British zoologist Alec Fraser-Brunner, then the curator of the Van Kleef Aquarium.
Standing tall at 8.6m, the statue was constructed by local sculptor Lim Nang Seng and has been Singapore's national emblem for tourism. The iconic statue is located at Merlion Park – a scenic spot located at One Fullerton, Singapore.
The Merlion's 50th birthday celebrates not just its longevity, but how we are reimagining our city as a vibrant destination and a home that Singaporeans can be proud of.

– Singapore Tourism Board
Fact about the Merlion
The original Merlion was originally located at the Esplanade Bridge, before moving to its current location at Merlion Park near One Fullerton. The statue of Merlion looks to the east – a direction that brings success and prosperity. This favorable orientation persisted even after moving in 2002.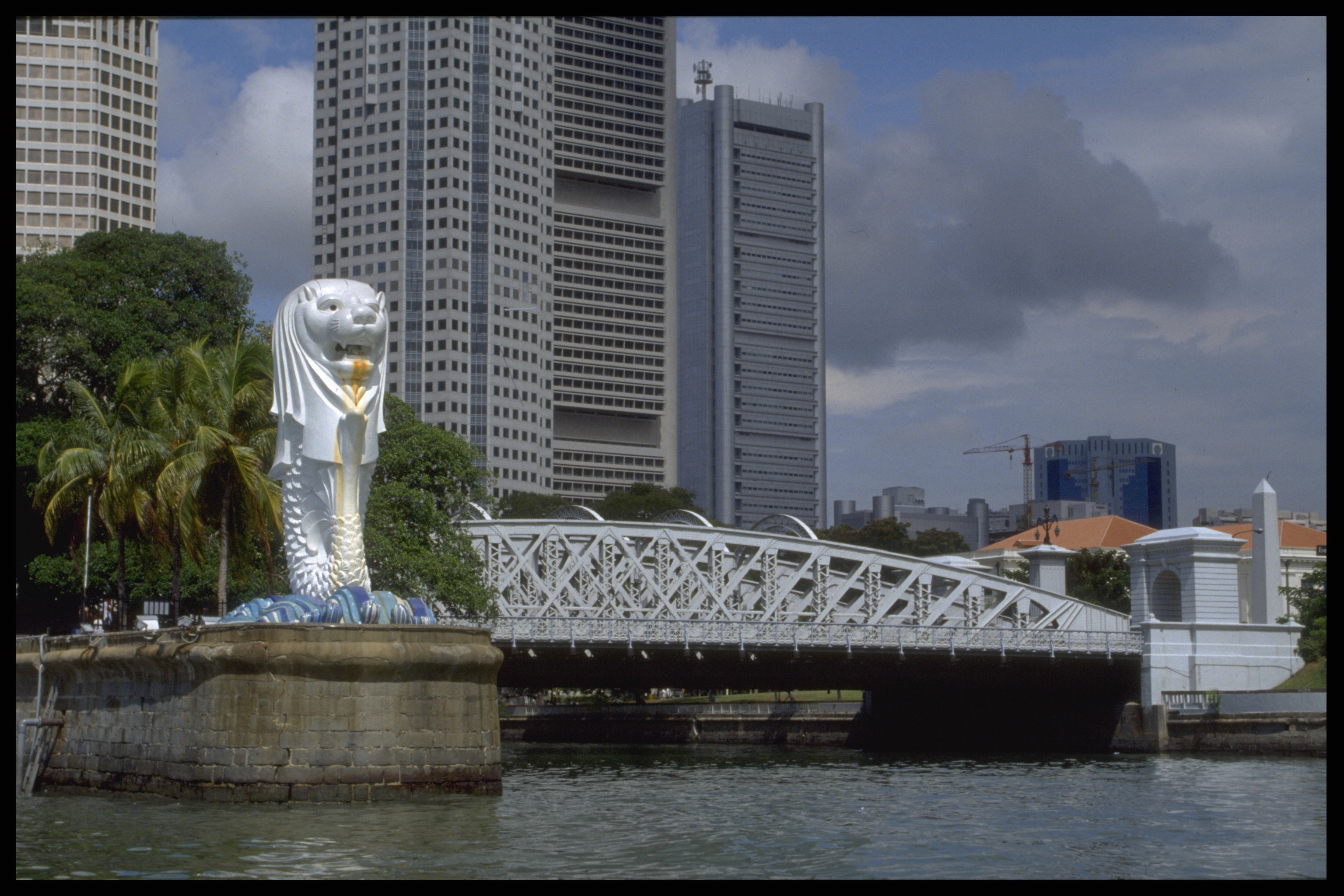 Merlion Through The Years
Officially, there are 6 Merlion statues to be seen on the island. Unfortunately, the 37-meter giant statue was demolished way back in 2019 due to the construction of a pedestrian bridge in Sentosa. So now, we have 5 authorized Merlion statues in this location:
Merlion Park – Built in 1972
Merlion Park – (2 meters tall)
Tourism Court – Built in 1995
Mount Faber – Built in 1998
Ang Mo Kio – Built in 1998
Sentosa – Built in 1995 (Demolished)